Do you have crooked or improperly spaced teeth that make you self-conscious when you smile? Invisalign treatment may be the perfect solution for you! Invisalign is a type of orthodontic treatment that uses clear plastic aligners to straighten teeth. In this blog post, we will list and discuss 7 reasons why you should try Invisalign treatment. Keep reading to learn more!
Similar Results to Metal Braces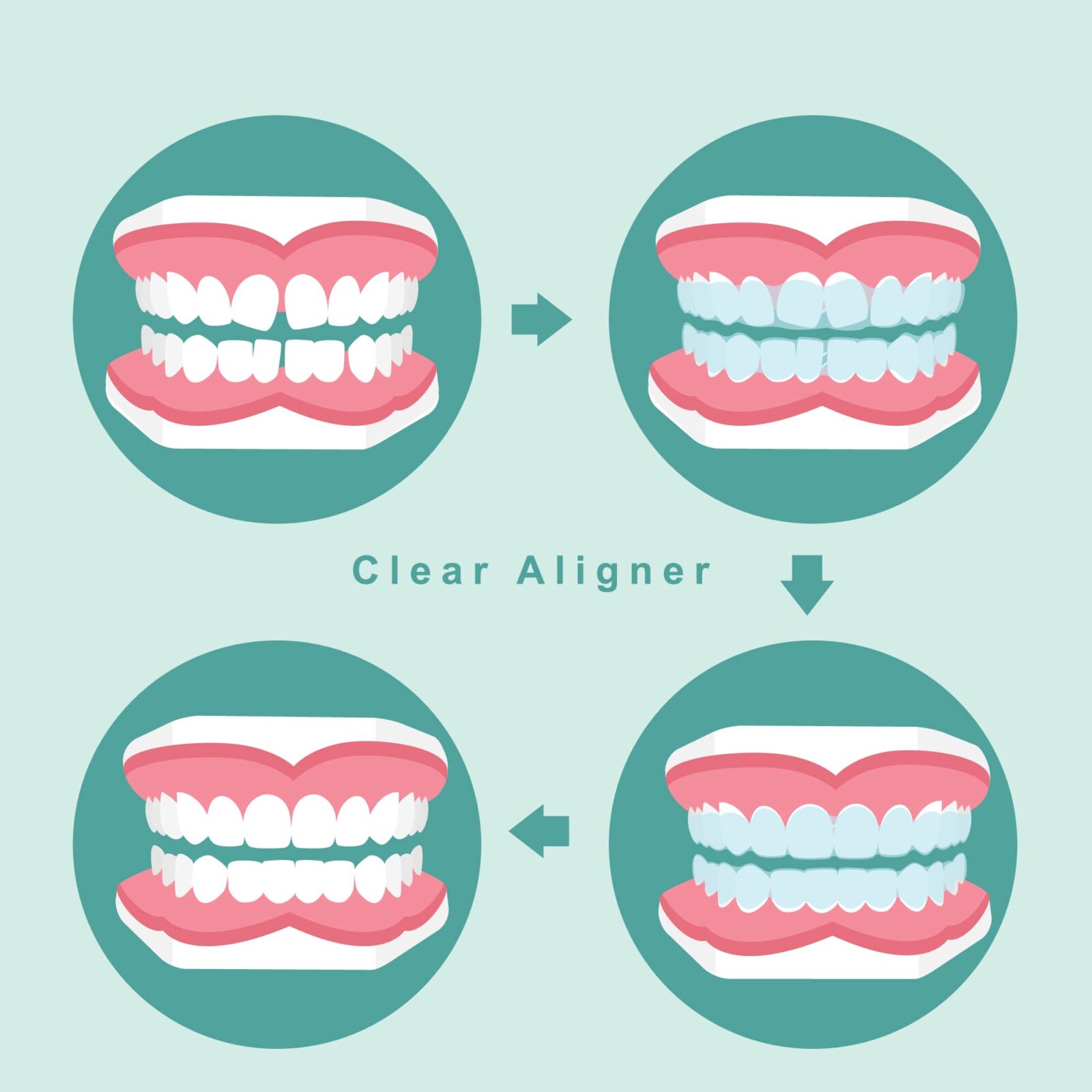 Once common concern that many people have is whether clear aligners can produce the same results as traditional metal braces. After all, metal braces have been around for decades, whereas Invisalign is relatively new. The good news is that Invisalign can provide similar results to metal braces in most cases, and the retention rates after treatment are comparable. This is because the aligners work in a similar way to metal braces. Metal braces move the teeth through pressure exerted by brackets and an arch wire, whereas Invisalign uses gentle pressure of the aligners. The aligners are made from SmartTrack® material, which allows them to exert the necessary force for tooth movement.
Can Fix a Range of Issues
Another great reason to try Invisalign is that it can be used to fix a wide range of dental issues. Invisalign is most commonly used to treat crooked teeth, crowded teeth, and gaps between teeth. However, it can also be used to correct overbites, underbites, and open bites. Basically, if you have any type of dental issue that can be corrected with braces, Invisalign can likely be used to fix it. There are exceptions, of course, and some severe cases may not be suited for Invisalign.
Discreet
One of the best things about Invisalign is that it is much more discreet than metal braces. With Invisalign, people will only know that you are straightening your teeth if you tell them. The clear plastic aligners are virtually invisible, so no one will be able to tell that you are wearing them unless they are really looking for it. This is a great option for adults who want to straighten their teeth without drawing attention to their treatment.
Comfortable
Another advantage of Invisalign over metal braces is that they are much more comfortable to wear. The aligners are made from smooth plastic, so they will not rub or irritate your gums like metal braces can. In addition, you can remove the aligners when you eat, brush your teeth, and floss. This means that you do not have to worry about food getting stuck in your braces or dealing with the discomfort of brushing around metal brackets.
Easy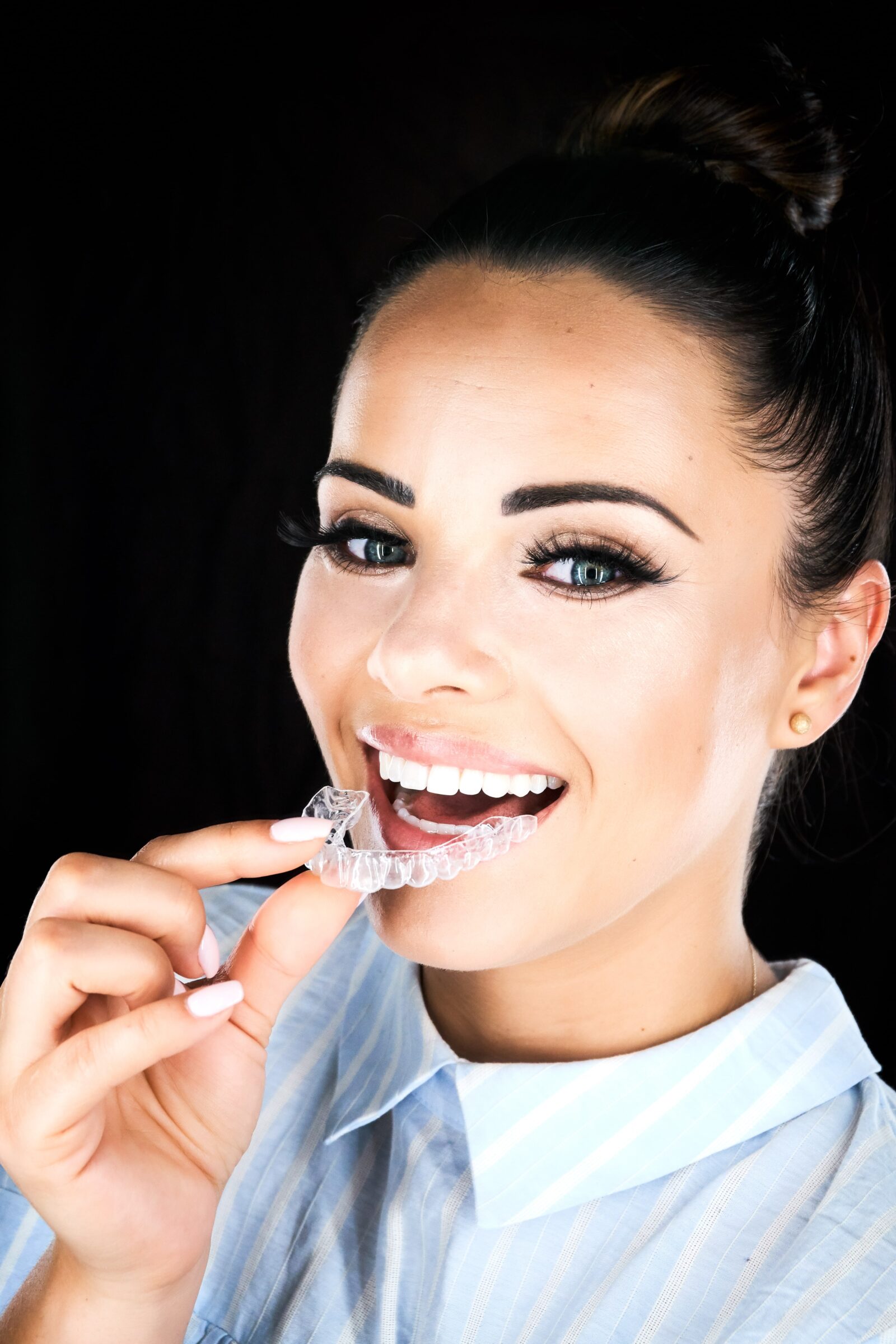 Invisalign is also easy to use. You simply wear the aligners for 20-22 hours per day and remove them when you eat, brush, and floss. There are no special foods that you have to avoid, and you do not have to worry about brackets and wires. You will also need to visit your dentist or orthodontist every few weeks for a progress check. Other than that, you can go about your life as usual while wearing Invisalign!
Saves Time
Invisalign can also save you time compared to traditional braces. With metal braces, you have to attend more dental appointments to have the brackets and wires adjusted. With Invisalign, less appointments are needed. Some cases can also be treated in less time using Invisalign, however this varies.
Affordable
Finally, Invisalign is a very affordable treatment option. The cost of Invisalign is comparable to the cost of metal braces, and many dental insurance plans will cover part or all of the cost. In addition, there are many financing options available if you need help paying for treatment.
In Conclusion
In this blog post, we have listed and explained the seven reasons why you should try Invisalign treatment. We hope that this has convinced you to give Invisalign a try! If you are interested in Invisalign, please contact our office to schedule a consultation to determine whether Invisalign is right for you. Our experienced team will be happy to answer any questions that you may have about the treatment process. Thanks for reading!