Maintaining good oral hygiene while traveling can be a challenge, but it is an important part of keeping your teeth and gums healthy. Good dental care habits are essential for preventing tooth decay, gum disease, and other oral health problems. Fortunately, there are some simple steps you can take to ensure that your mouth stays healthy during trips away from home. With the right practices in place, you can keep your smile bright and beautiful no matter where you go!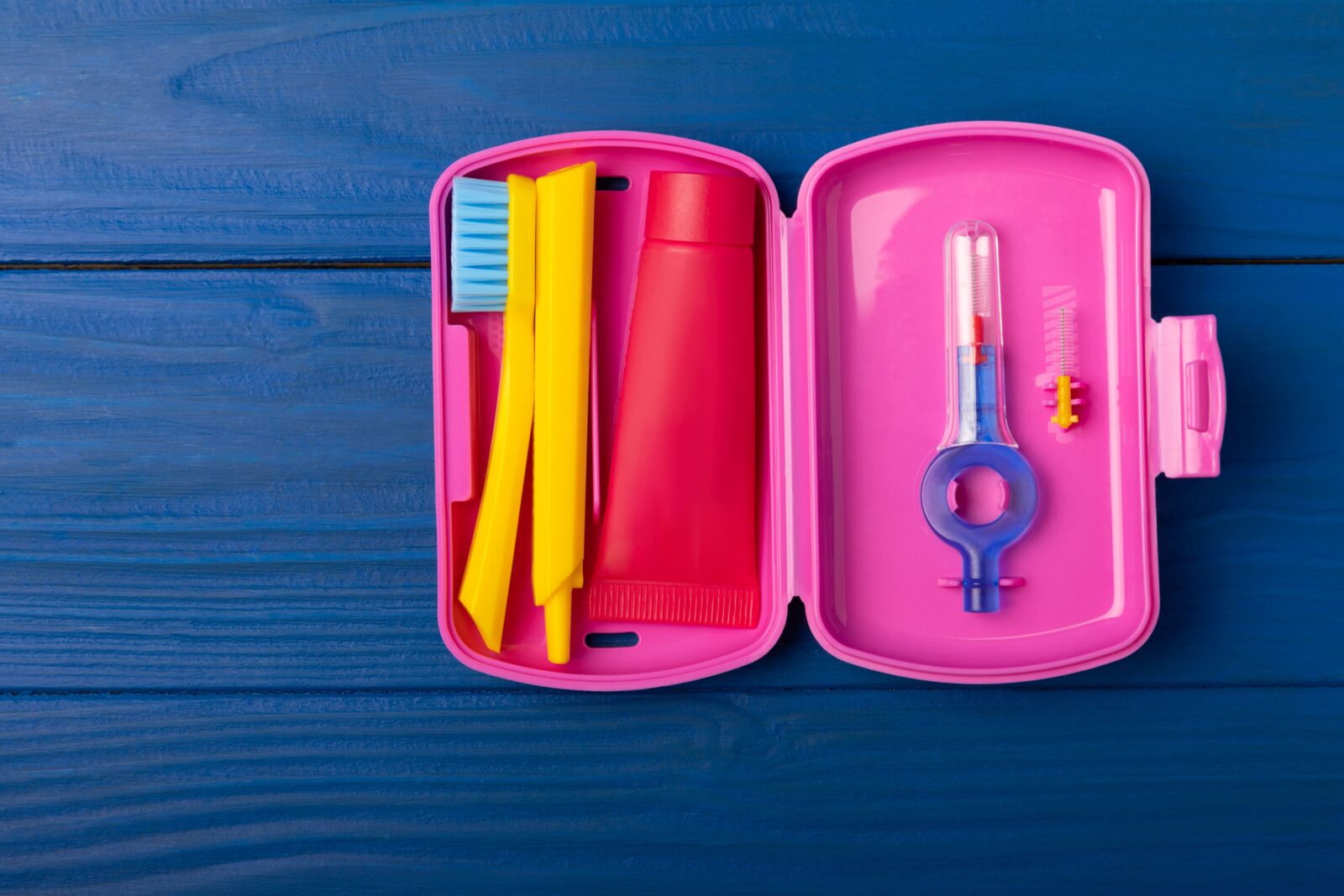 Tip #1: Pack Smart
First, it's important to stock up on travel-sized oral hygiene items before you leave home. This includes the basics like a toothbrush, toothpaste, mouthwash, and dental floss. In some cases, there may be other supplies that you may need to help you stay on top of your dental care routine. For example, you may want to pack dental wax if you have metal braces or a plastic case to store clear aligners. You may also need to pack things like a denture cleaner or a special type of toothbrush for those with crowns or bridges. Pack these items in an easy-to-access place in your bag so you can easily find them when you need them.
Tip #2: Stock Up on Healthy Snacks
Snacking is a common pastime while traveling, but it's important to be mindful of what foods you choose. Look for snacks that are low in sugar and high in fiber as these are less likely to cause cavities and other dental issues. Pack healthy snacks such as nuts, raw vegetables, or whole-grain crackers. If you are looking to satisfy a sweet tooth, opt for dark chocolate as it has less sugar than milk chocolate.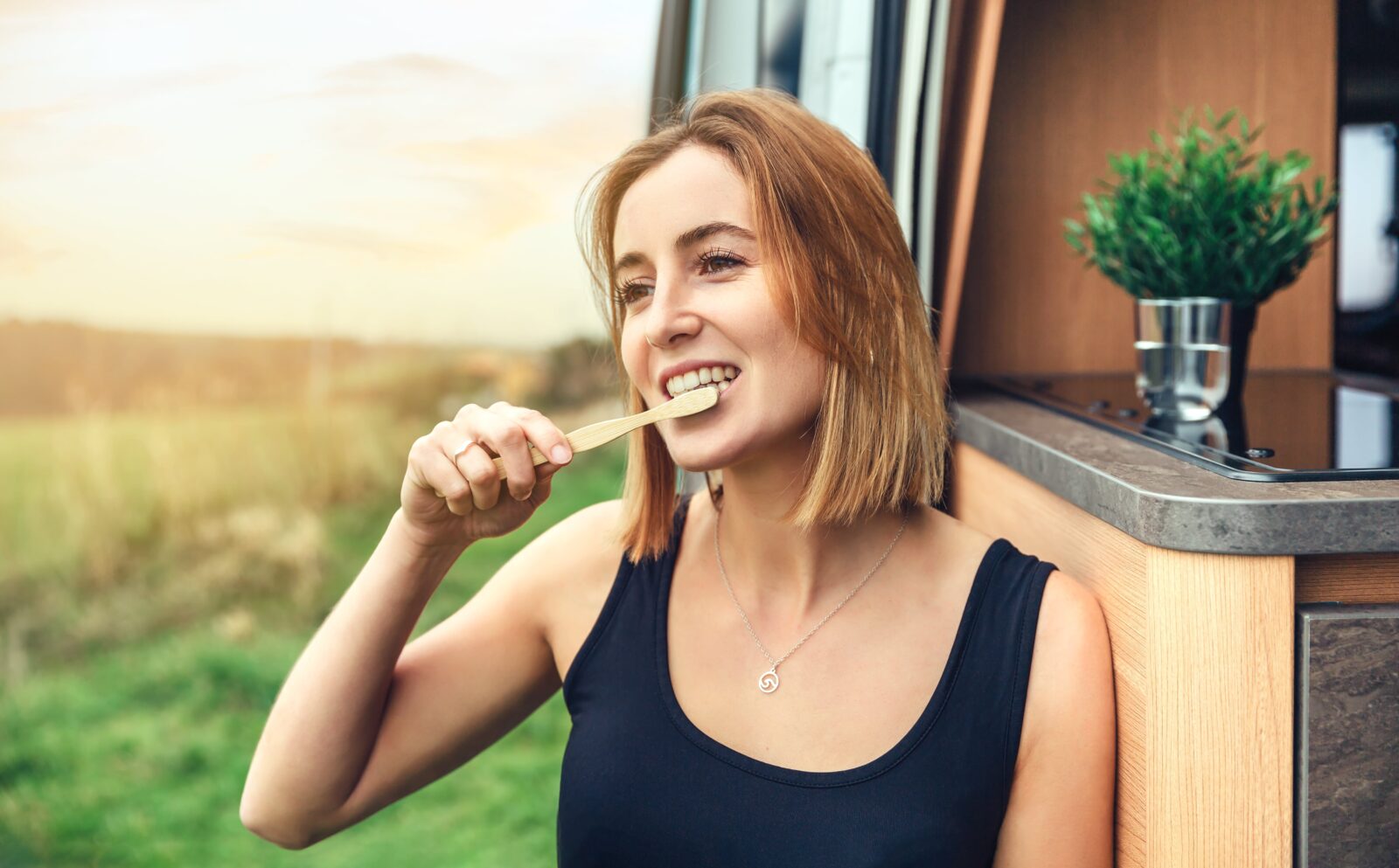 Tip #3: Keep Up With Your Oral Hygiene Routine
No matter how busy you may be while traveling, make sure to find time for daily brushing and flossing. Sticking to your regular routine can help keep your teeth and gums healthy even when you are away from home. If possible, try to brush twice a day (morning and night) with a fluoride toothpaste. Additionally, remember the importance of flossing at least once per day to remove food particles and bacteria from between your teeth.
Tip #4: Visit the Dentist Before You Leave
Before leaving for your trip, it's a good idea to schedule an appointment with your dentist. Get any necessary treatments such as cleanings or fillings done before you go so that you don't have to worry about it while away. Your dentist can also provide advice and recommendations for dental care products or practices that may be necessary while traveling. Finally, having a professional teeth cleaning before you leave allows your teeth to be in the best condition.
Tip #5: Practice Good Hygiene in Public Restrooms
Your oral and overall health are closely related. Therefore while practicing good oral hygiene, it is also important to practice good hygiene in public restrooms. Always wash your hands thoroughly before and after brushing or flossing. You should also carry hand sanitizer and/or antibacterial wipes to keep your hands clean in cases where handwashing is not possible.
Tip # 6: Avoid Excess Alcohol and Tobacco
Excess alcohol and tobacco consumption can damage your teeth. Therefore, to keep your mouth healthy while traveling, limit your intake of these substances. If you do decide to indulge, it is best to have a glass of water after consuming any of these items as this can help prevent some of the negative effects they may cause on your teeth.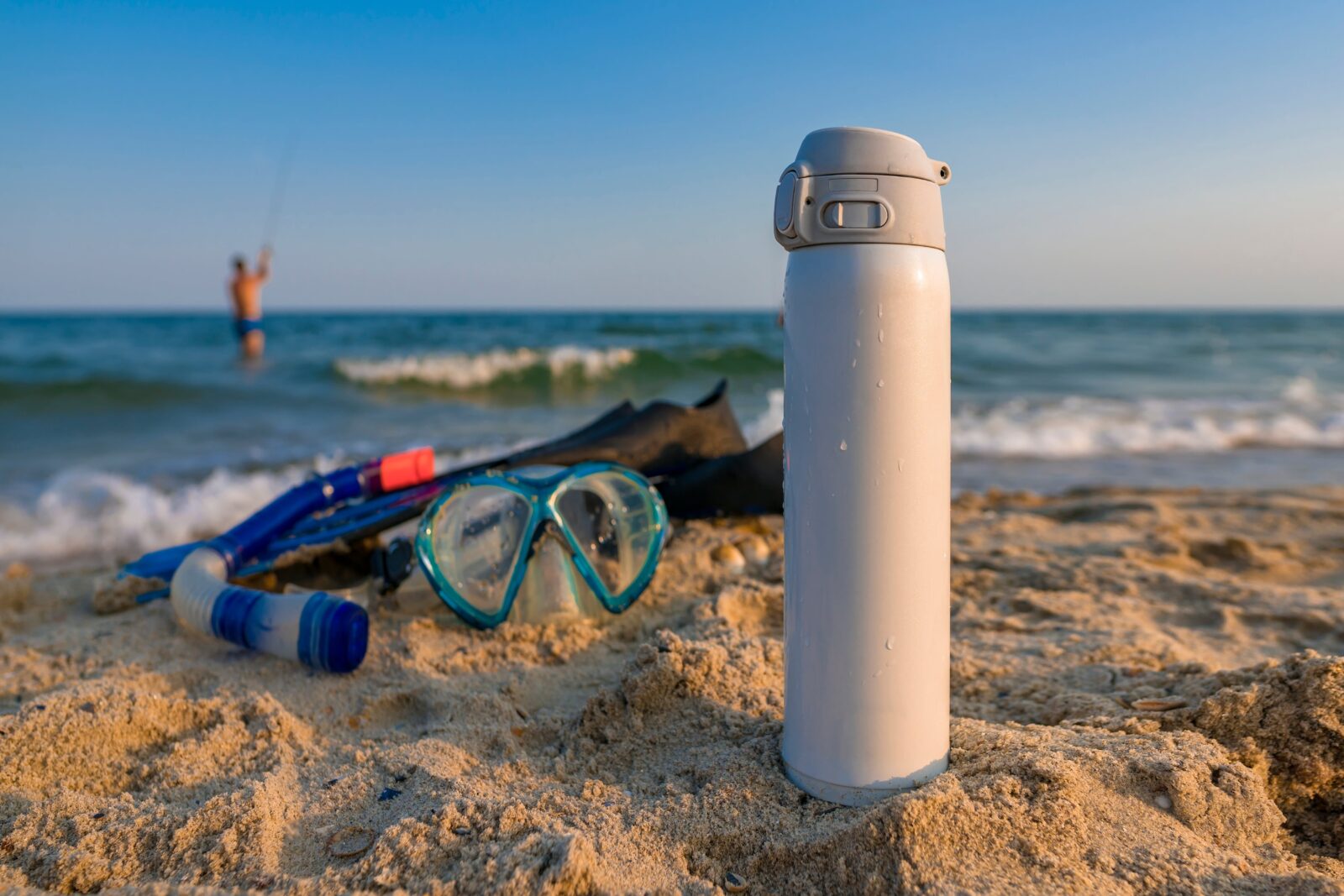 Tip #7: Carry a Portable Water Bottle
Drinking plenty of water is essential for keeping your mouth healthy. When you are away from home, always have a bottle of water with you and take regular sips throughout the day. This helps to keep your mouth hydrated and flush out any food particles or bacteria that may be stuck in between teeth. You can also swish water around your mouth in cases where brushing or flossing is not possible.
Tip #8: Avoid Using Tap Water (in some cases)
Tap water in some locations may not be safe for drinking or brushing your teeth. If you're traveling to a place where tap water is unsafe, it's best to avoid using it and opt for bottled water instead. Additionally, try to use bottled water when flossing or rinsing your mouth as this can help to prevent the spread of bacteria and other germs. When bottled water is not available, you can also boil and cool water to use.
Tip #9: Have a Plan for Dental Emergencies
Although dental problems may not be at the top of your mind while traveling, it's important to have a plan for any emergency situations. Research ahead of time and find out where the closest and most reliable dentist is in case you need one. Additionally, make sure to pack a dental first-aid kit with items like painkillers or gauze that can help to manage any dental issues until you can get to a professional. You should also keep your dentist's number on hand in case you need to contact them for professional guidance.
Tip #10: Schedule a Follow-Up Appointment
Once you return from your trip, you may want to schedule a follow-up visit with your dentist to discuss any oral health concerns that may have come up. This can help to ensure that any issues are taken care of and your oral health remains in good condition. The dentist can also give tips on how to keep your mouth healthy while traveling in the future.
In Conclusion
Maintaining good oral hygiene while traveling doesn't have to be a challenge. With the tips we've provided, you can keep your mouth healthy and prevent any dental problems from cropping up during your trip. Whether it's visiting the dentist before leaving for your journey or carrying a portable water bottle with you at all times, these simple steps can help ensure that your teeth stay in top condition even when away from home. Don't forget to schedule an appointment with your dentist after returning for a follow-up visit so they can assess any changes in your oral health since traveling!