Good oral hygiene is vital for maintaining a healthy mouth and preventing dental problems. While most people are aware of the importance of brushing their teeth and flossing, the role of tongue hygiene is often overlooked. In this blog, we will explore the question: Should you brush your tongue? We will delve into the anatomy of the tongue, its impact on oral health, the benefits of tongue brushing, proper techniques, potential concerns, and its relationship to overall health.
Understanding the Tongue:
The tongue is a muscular organ located in the mouth, responsible for various functions such as tasting, swallowing, and speech. It is covered in papillae, small bumps that contain taste buds. These bumps can also harbor bacteria, food particles, and dead cells, leading to various oral health issues.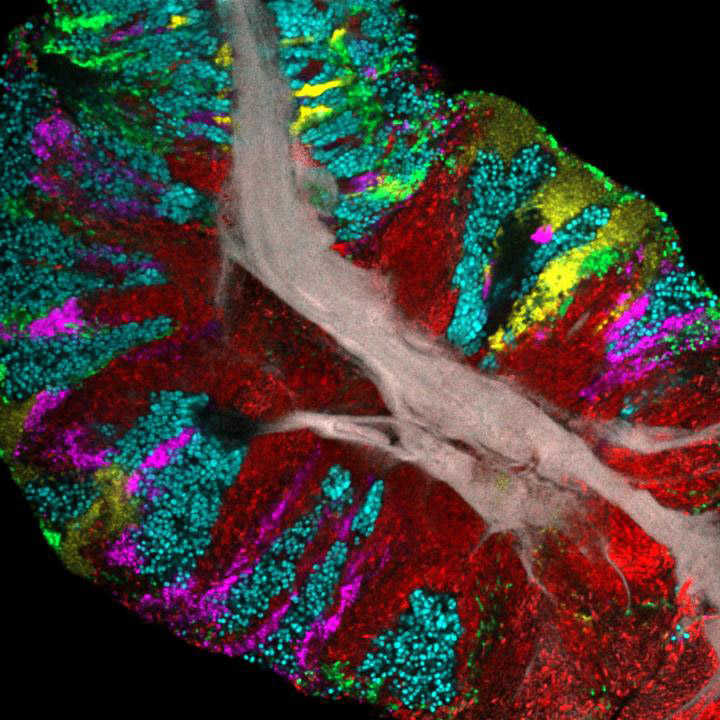 The tongue needs to be cleaned because it can harbor bacteria, food particles, dead cells, and other debris that accumulate on its surface. The rough and textured nature of the tongue provides an ideal environment for bacteria to thrive and multiply. If left uncleaned, this buildup can lead to several oral health issues.
One of the main reasons to clean the tongue is to prevent bad breath (halitosis). The bacteria on the tongue produce volatile sulfur compounds, which can result in unpleasant odors. By removing the bacteria through regular tongue cleaning, you can help reduce bad breath and improve your overall oral hygiene.
Cleaning the tongue is also important for taste perception. The taste buds on the tongue can become coated with residue, affecting your ability to fully enjoy the flavors of food and beverages. By removing this buildup, you can enhance your taste sensation and fully appreciate the taste of what you consume.
Furthermore, neglecting tongue hygiene can contribute to the development of oral diseases. Bacteria on the tongue can migrate to other areas of the mouth, such as the gums and teeth, increasing the risk of gum disease, tooth decay, and oral infections. By keeping the tongue clean, you can minimize the presence of harmful bacteria and reduce the likelihood of these oral health problems.
Overall, cleaning the tongue is an essential part of maintaining good oral hygiene. It helps eliminate bacteria, prevents bad breath, enhances taste perception, and reduces the risk of oral diseases, contributing to a healthier mouth and overall well-being.
Benefits of Brushing Your Tongue:
Believe it or not, there are many benefits associated with brushing your tongue. Some of the benefits of tongue brushing include:
Removal of Bacteria and Food Particles: Brushing your tongue helps remove bacteria, food particles, and dead cells that can accumulate on its surface, reducing the risk of oral health problems.
Prevention of Bad Breath: Tongue brushing eliminates the source of bad breath by removing bacteria responsible for foul odors.
Improved Taste Sensation: A clean tongue enhances taste perception, allowing you to fully enjoy the flavors of food and beverages.
Reduction in the Risk of Oral Diseases: Proper tongue hygiene contributes to overall oral health by reducing the chances of developing gum disease, tooth decay, and other oral infections.
How to Properly Brush Your Tongue:
When it comes to brushing your tongue, here is a step-by-step guide on how to do it effectively: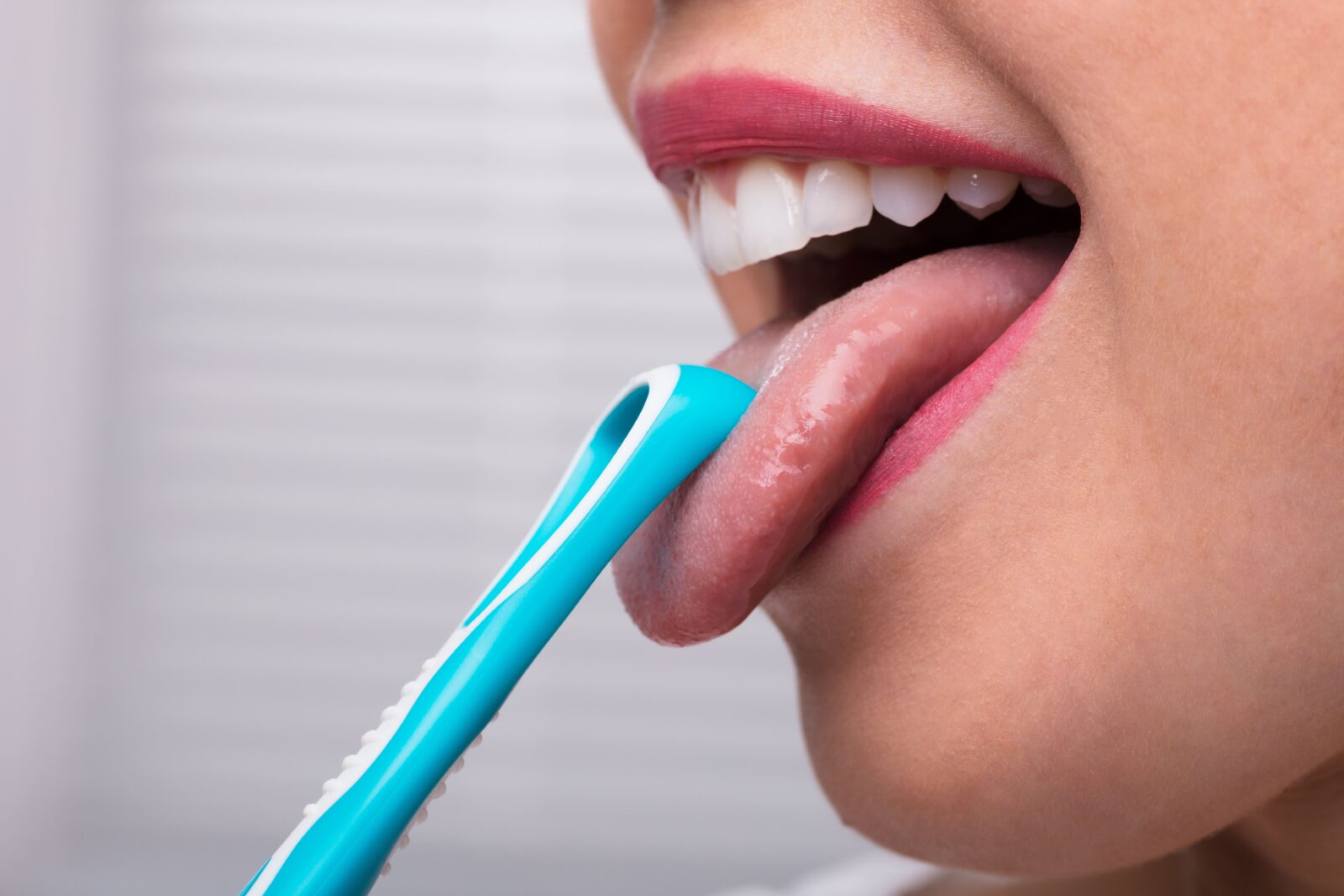 Choose the Right Tool: You can use a toothbrush with a tongue-cleaning feature or a dedicated tongue cleaner. Look for a tool with a slightly rounded, soft bristle or scraper.
Prepare Your Mouth: Start by rinsing your mouth with water to remove any loose debris or particles.
Position the Tool: If you're using a toothbrush, apply a small amount of toothpaste to the bristles. Place the tool at the back of your tongue.
Gentle Scrubbing: With a light pressure, move the brush or scraper forward along the surface of your tongue. Use back-to-front strokes to remove bacteria, food particles, and dead cells. Avoid scrubbing too aggressively to prevent discomfort or irritation.
Reach All Areas: As you move the tool forward, make sure to cover the entire surface of your tongue, including the sides and the back. Bacteria tend to accumulate more in these areas.
Repeat if Necessary: Depending on the amount of buildup on your tongue, you may need to repeat the brushing process a few times to ensure thorough cleaning.
Rinse Your Mouth: Once you have finished brushing your tongue, rinse your mouth with water to eliminate any residue or debris. Swish the water around your mouth and then spit it out.
Clean and Store Your Tool: Rinse the toothbrush or tongue cleaner thoroughly with water to remove any remaining bacteria or toothpaste. Allow it to air dry or store it in a clean, dry place.
Incorporate into Daily Routine: Make tongue brushing a regular part of your oral hygiene routine. Aim to brush your tongue at least once a day, preferably in the morning or before bedtime.
Apart from traditional tongue brushing, there are alternative methods available for tongue cleaning that can complement your oral hygiene routine. One popular option is using a tongue scraper, a handheld tool specifically designed to remove bacteria and debris from the tongue's surface. Tongue scrapers are typically made of plastic or metal and have a slightly curved shape to fit the contours of the tongue. Another option is using mouthwashes or tongue sprays that contain antibacterial properties. These products can help freshen breath and reduce bacteria on the tongue. These alternative methods can provide additional options for maintaining optimal tongue hygiene and can be incorporated into your oral care routine based on personal preference and effectiveness.
In Conclusion:
In conclusion, brushing your tongue is an integral part of maintaining good oral hygiene. By regularly cleaning your tongue, you can remove bacteria, prevent bad breath, enhance taste perception, and reduce the risk of oral diseases. Incorporating tongue brushing into your daily oral care routine, along with other oral hygiene practices, can contribute to a healthier mouth and a happier smile. So, the answer to the question "Should you brush your tongue?" is a resounding yes! Take that extra step to ensure your tongue stays clean and your oral