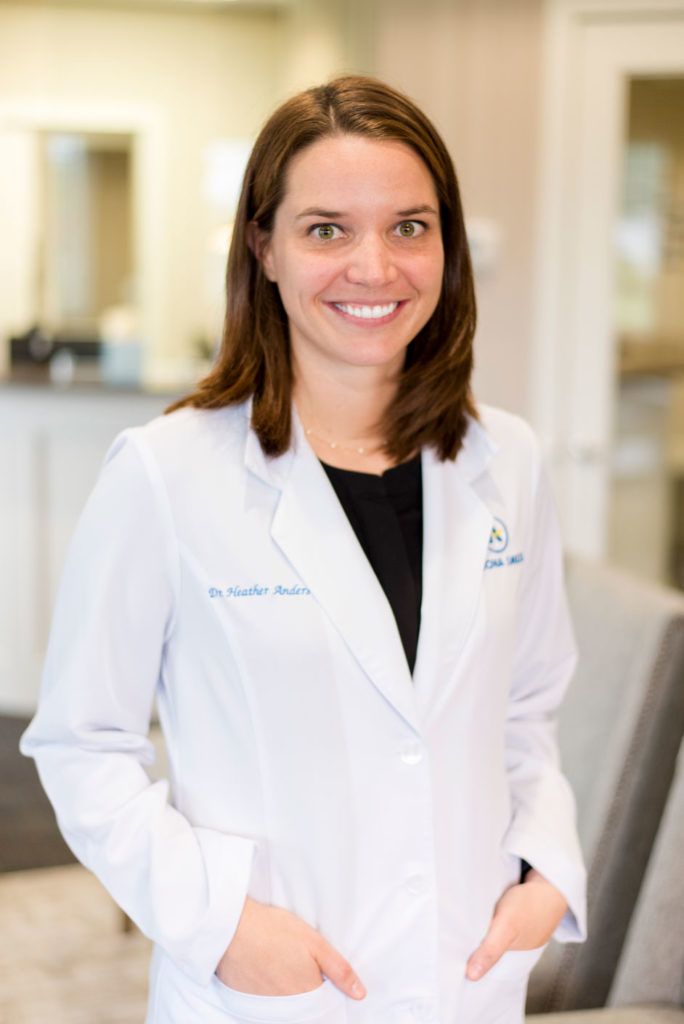 Hello! My name is Dr. Heather Anderson. I am an associate dentist at Altoona Smiles and I'm excited to share a little information about myself.
I grew up on a family farm in Emmetsburg, Iowa. In 2010, I graduated from Creighton University for undergraduate studies, and I graduated from The University of Iowa College of Dentistry in 2014. Go Hawkeyes! Since graduating from dental school, I have worked as a general dentist in Clarion, Iowa.
After moving to Clarion, I met my husband, Ethan, and got married in July 2017. Our pride and joy is our doberman dog, Bryan. During my free time, I enjoy being outside, learning to play golf, reading, cheering on the Hawkeyes, and visiting family and friends.
As a dentist, I am excited to help you achieve a beautiful and healthy smile in a positive and comfortable environment. I strive to understand your dental needs and work with you to achieve the smile you deserve.
Thank you for taking the time to learn about me and Altoona Smiles. I look forward to seeing you at the office.